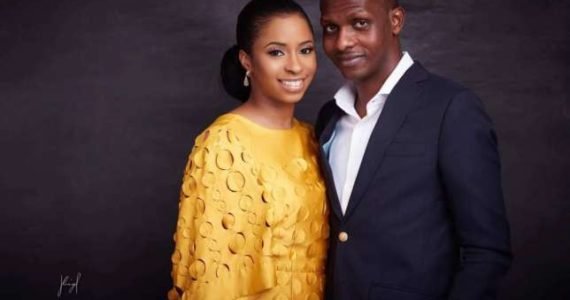 Mixed Reactions As Yemi Osinbajo's Daughter Gets Engaged To Socialite's Son With Muslim Background
Vice President's daughter Oludamilola Osinbajo has unintentionally set the internet agog as the engagement to Oluseun Bakare made news!
The vice president Yemi Osinbajo had confirmed the announcement via his twitter handle saying:
"With joy and praise to the Lord, Dolly and I announce the betrothal of our daughter Oludamilola Osinbajo to Oluseun Bakare."
The groom is said to be the son of a socialite, Bola Shagaya, who is better known as an ally of ex-First Lady, Patience Jonathan.
This news was met with mixed reactions because the groom was erroneously believed to be of a different faith.
Contrary to popular opinion, it has been revealed that he is a worker at the Redeemed Christian Church of God in Abuja where the bride also worships. According to Premium Times.
According to those in the know, Oluseun set his eyes on his wife-to-be for the first time during the monthly Church's Divine Encounter programme held at the Abuja stadium.
From then on, he would regularly sight her at the program and at the monthly Holy Ghost service but never had a conversation with her.
"But as fate would have it, he met her again at an event in Abuja. This time he did not let the opportunity pass him by. He walked up to her, and as they say the rest is history,"Premium Times reported.
From then on, they moved from being just friends to planning to get married on March 15 to 17.
Controversial OAP who also thought the vice president's daughter was betrothed to a Muslim had a ridiculous reaction to the news saying:
""His name seems Muslim. If it's normal church rats that want to marry Muslims, they won't agree o. They will go as far as saying "Allah is not God"".
Apparently,  Oludamilola and Oluseun have killed the controversy before the flicker was kindled.